Calm Your Soul Jewelry Ideas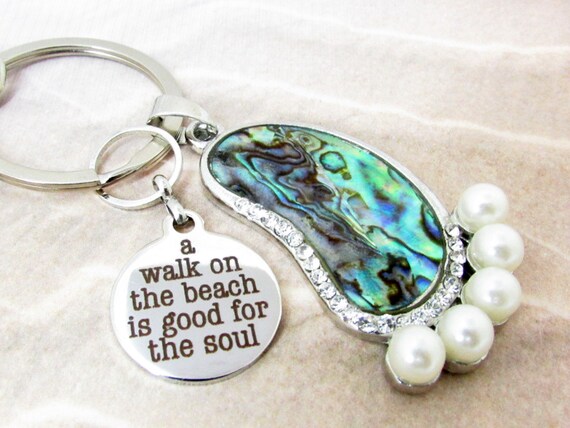 Life's a Beach...
If your looking for something cute and to bring a smile why not find these great jewelry ideas? First up is
Earthlie Treasures on Etsy,
whose cute "beachy theme" is great for any beach lover you know. Above we have a very cute footprint made of pearls and abalone ! It says, "a walk on the beach is good for the soul", and we couldn't agree more. For $18.99 it's afforable and has that handmade love attached to it.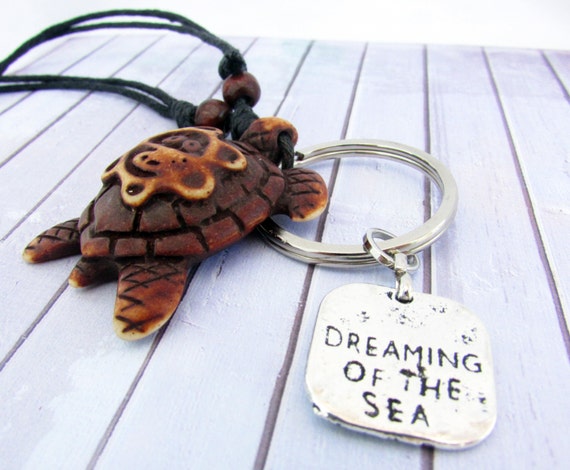 Adorable Turtle Lanyard (Necklace/Keyring) $15.95 @ Earthlie Treasures.
The shop is run by Jen, of Haverhill Massachusetts who loves creatiing tiebacks, home decor and pillow cases but her claim to fame has to be these adorable keychains using beach or nature themes.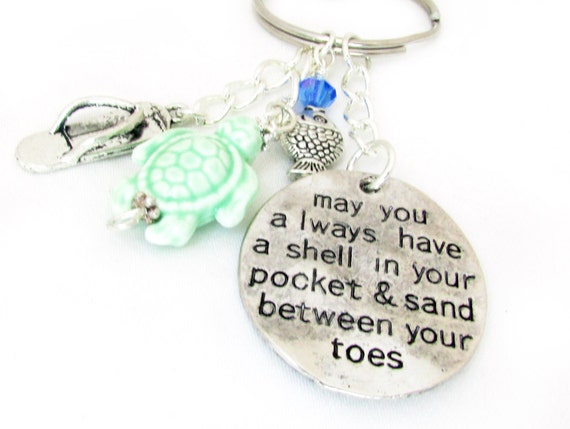 Let Your Booty do the Yoga?
Yoga and
Meditation Jewelry
claims to calm your soul and bring you fortune and success. Although we are not sure that all feng shi jewelry is indeed magical, for centuries the Tibetian culture has thought it so.
Is there something to it? Just to think the below "twin dragons" claiming your worries will disappear for $56 is sure cheaper than a visit to the therapist. Ironically both the above and below pendants are made of stone, and it is said that stone has metaphysical properties. You never know do you?
Twin Dragons at ExplosionLuck.com $56
All of these jewelry creations make great gift giving ideas. I want to remind you although some of the sponsors in this post may have paid for links, the creation selections are all my own. I adore unique creations! If you like this post don't forget to share it!