Folded Book Art Patterns CindysPaperDesign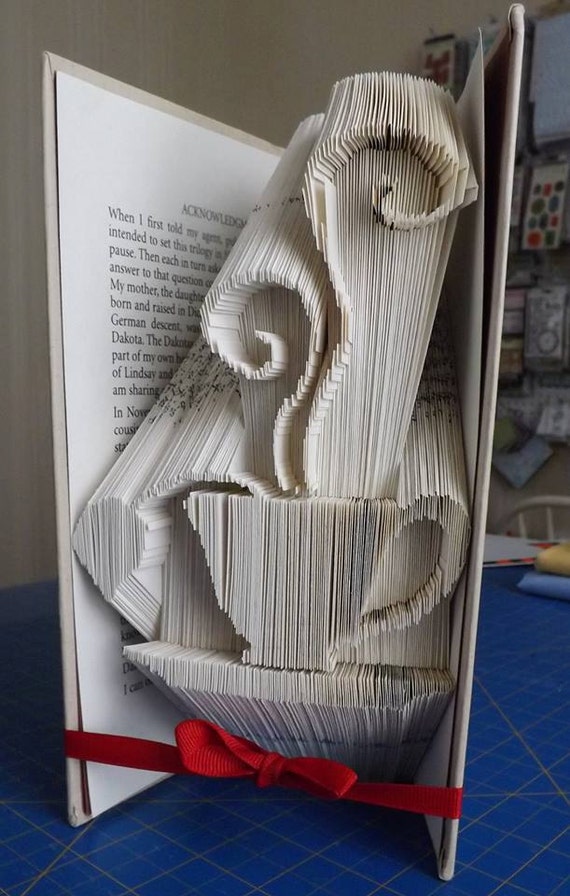 This book, you can make yourself, pattern for $5 in Cindy's Shop
Cindy's Paper Designs on Etsy :
The Interview
Everyone has a talent, and Cindy Fisher from Etsy's wonderful folded book art patterns are something out of this world. A perfect decor item, special gift for loved one, or hobby, you can DIY with a $5 downloadable PDF instruction manual! Cindy also has custom made books she can make you for $50. Find out more below!
Tell us about yourself.....
My name is Cindy and I'm the proud owner of Cindy's Paper Designs. There is something so magical about books as we get lost in a world of adventure, love, triumph and fantasy. Each unique story enriches our lives, word by word. If you are a book lover, you are sure to love our handcrafted book creations that are just the décor piece you've been searching for.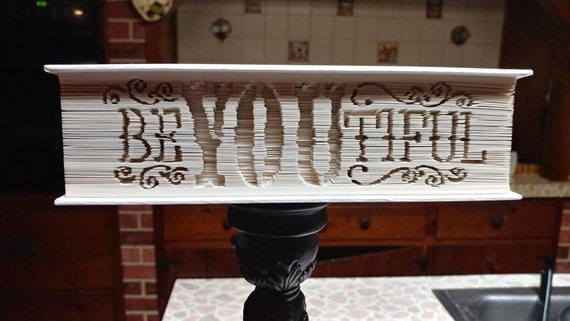 I love folding books into beautiful works of art that can be displayed and treasured! My interest in folding books began as a hobby and has blossomed into a beautiful career. With the encouragement of friends and family, I finally have opened up my Etsy Shop to share my creations with the world.
When did you start creating?
I started creating in September of 2015. I find it very relaxing and fulfilling.
What are your goals for your art or product?
My Folded Book Art is mostly popular in the UK....I would like to be the "face" behind folded book art in the USA.
What is your biggest challenge?
Having enough hours in the day to spend on creating book art ! The time spent on each folded book really varies. The average is 3-6 hours!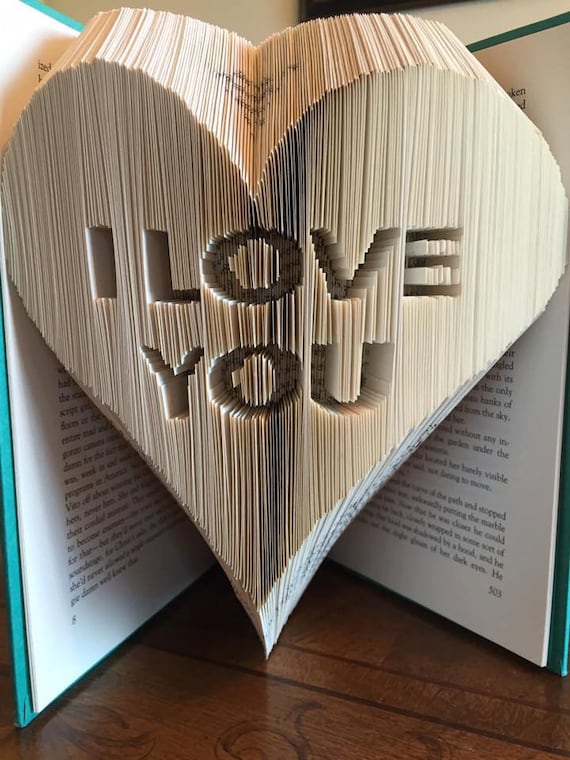 Editor's Pick:
The classic I love you book would be a great decorating item for your home or a gift for your loved one!
Get it here for $5 !