Solar Powered Air Purifier Go Green!
I am always looking for new ways to go green in my life and in my home. Using eco friendly
smart home systems
really make a big difference. From more energy efficient bulbs, to a new energy saver appliance, I've done all sorts of things to save money and feel better about my carbon footprint.
I've even gone so far as in my business to switch some of our products to eco composible corn products so they quickly biodegrade into the universe! From toilet paper to office products I'm pretty much going green day by day! Making sure my business recycles is a must too.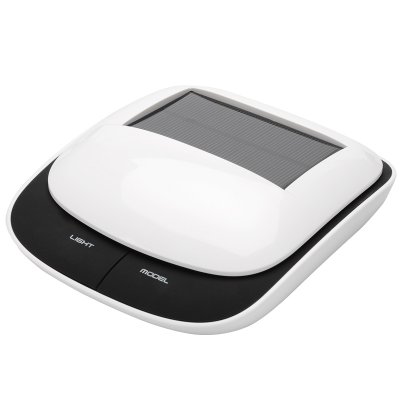 It has a built in battery and polysilicon solar panel which soaks up the sun meaning you don't have to keep it plugged in. The website indicates it has a quadruple (that's 4x) purifying effect and would be perfect for a home room, your craft studio, your office space, your computer room, a man cave, or your baby's room. It is rated for an "effective range between 10 and 20 square meters" which is pretty nice area size.
The purified is fitted with a carbon filter, which extracts impurities in the air, from pet to smoke odors. A fragrance function gives off fresh air killing the bacteria. Many people are also buying them for their kitches or the cars ! What a great idea! Cost to you is $61.06 for one or buy them in bulk for only $55.94 each at ChinaVision .
Note: This product is in stock now, and comes with a year warranty. This was a sponsored post by the company but the content and ideas are our own.