Hair Accessories on Etsy at Schmucktruhe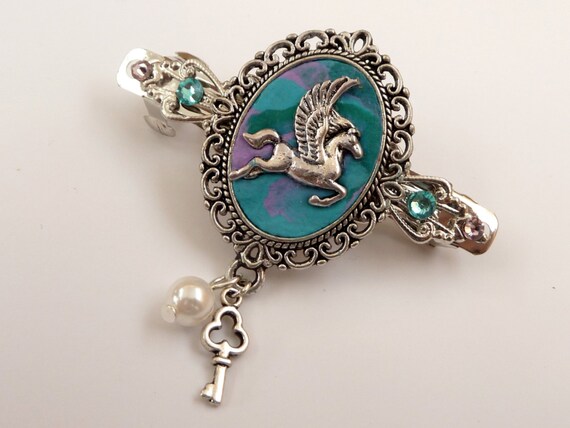 Pegasus Barette , $27.31 here.
I love Etsy shop Schmucktruhe where artisan

Martina Willms creates the best retro looking handmade hair accessories. Items range from hair combs to barettes, and are pretty and functional.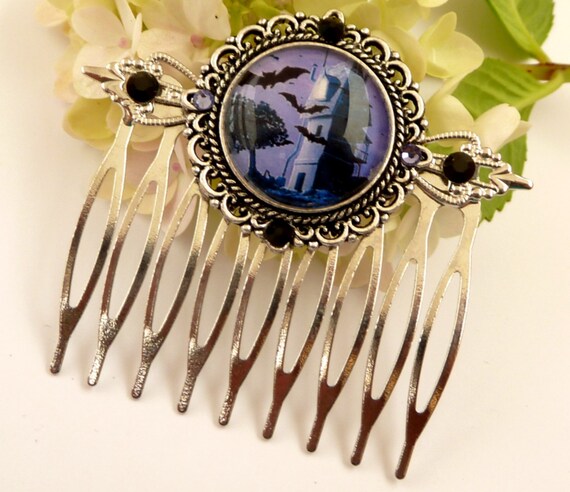 Halloween Hair Comb Purple and Silver $22.19. Find it here.
Using decoupage and vintage looking relics and even some polymer clays, she can create retro looking accessories that will make the best hair style shimmer with love. These are great gift ideas and with a flat fee shipping to the USA, small packets can be very inexpensive. Her designs are unique and creative.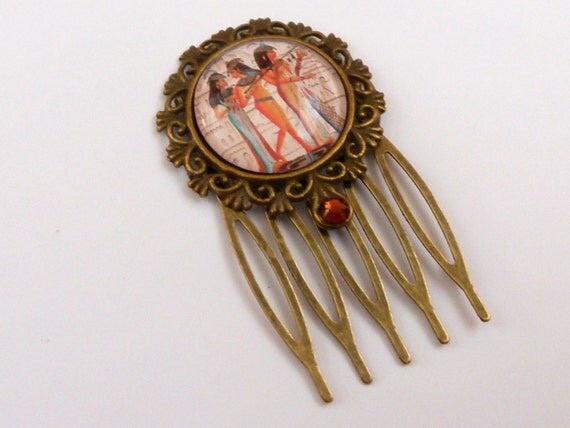 Egypt Bronze Comb $15.36
Martina was a landscape painter before making these wonderful creations. You can find her shop on Etsy Schmucktruhe .