Ceramics by EmyLiaStone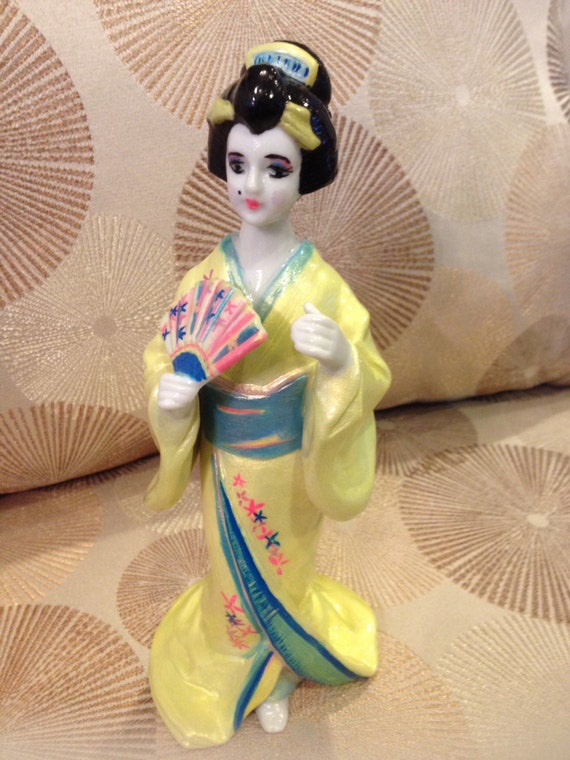 Retro Style Geisha Girl Statue, from EmyLiaStone on Etsy $25
When I was growing up in the 70's, I remember once my Aunt had a ceramics class. I think this evolved when she told her friends she had purchased a kiln (in those days three times as large as they are now). Lots of people would go to her house, to see what the latest greatest mold she had acquired. Soon they were paying each week to cover supplies clays, paints, and turning out all kinds of ceramics.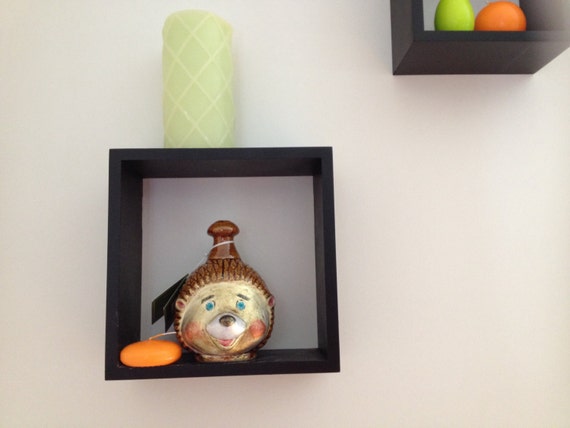 I remember this was fun times with family and friends. I don't hear of ceramics classes much anymore but do know my neighbor has made it a point to visit her grandmother, about an hour away, and spend one weekend a month painting and baking her clay, so that when Christmas roles around she has a new item for all of us. From retro napkin holders to vases, often using old molds from the 70's, I look forward to her gifts each year.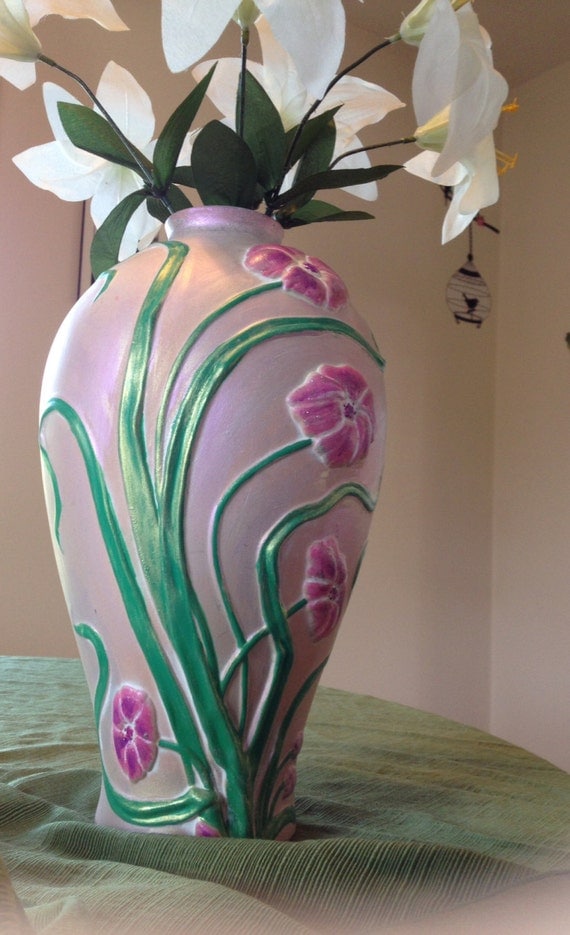 Hand Painted Vase at EmyLiaStone, Terracotta, $56, Stunning!
Crafters on Etsy like
EmyLiaStone
still make and enjoy making things of ceramic both cute and functional for the home. The shop is run by mother to three, Madeline, from Salem, Massachusetts. She enjoys painting, and even hand paints creations onto wine and shot glasses. She says, "My workspace is a large deck facing a sprawling marsh. I sit surrounded by my tools and listen to the birds and create."
See more of her work
here on Etsy.