Spotlight on AgapiSeaGlass Agapi Sea Glass From the Mediterranean Sea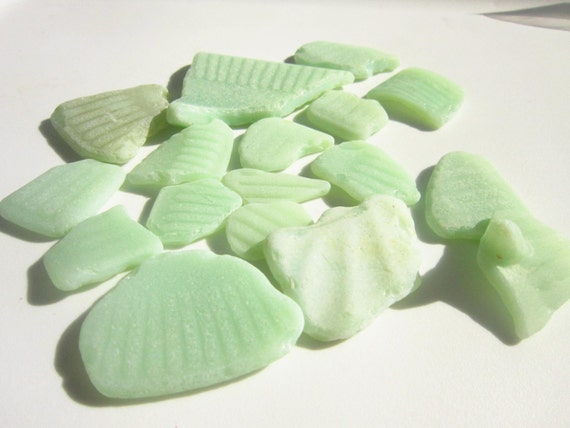 This is genuine tumbled jadite sea glass found at Agapi Sea Glass.
Today's artist spotlight is on sea glass, beach glass, (and pottery.) I am amazed at the beauty of sea glass and genuine surf tumbled glass coming from
Agapi Sea Glass shop on Etsy
. In this case you can find lots hand selected by Gina. She's from the US but been in Greece for 25 years.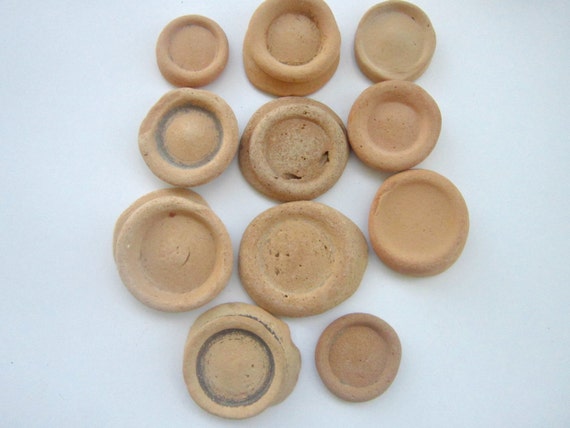 These are clay cup bases that may have washed up from old clay factories in Rhodes.
Gina says, "I sell sea glass and sea pottery supplies and create handmade jewelry with sea glass and sea pottery that I hand pick in Greece on the island of Rhodes. " Occasionally she will find the odd and unique beach find, like the clay cups above. She explains there used to be old clay factories on the island, that made cups like this prior to 1960. Amazing these have been preserved by gentle waters and buried in the sand.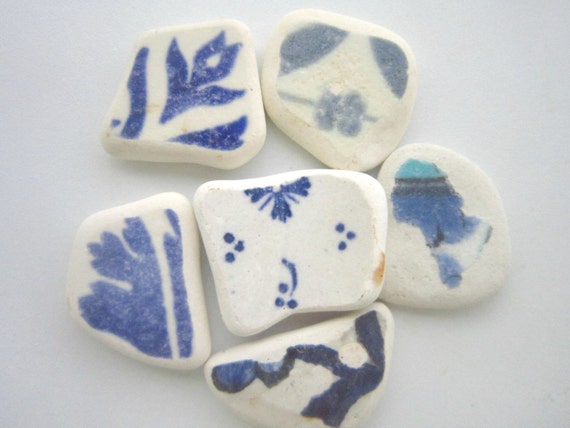 Blue and White Pottery Shards at Agapi Sea Glass. Imagine the Pendant Possibilities!
I have always been amazed with the stories that beach glass and tumbled shards could tell, if they could only talk. The items above would be great to make a pendant!
Gina says "All my supplies are genuine surf tumbled sea glass and pottery from the Mediterranean sea, many rare jewelry quality pieces as well as craft, mosaic and coastal home decor supplies. I ship all supplies free worldwide."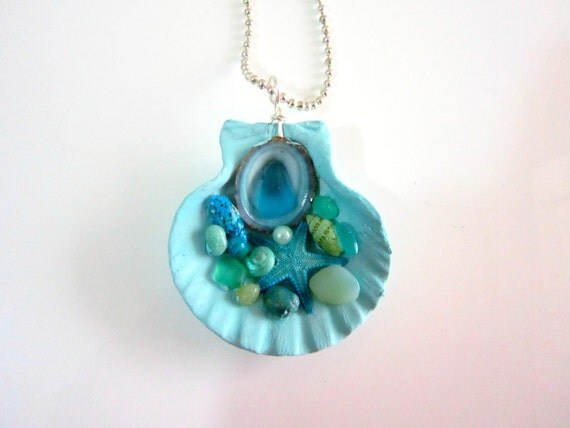 Interesting concept for a Sea Glass Pendant, $22 at AgapiSeaGlass on Etsy
Her handcrafted jewelry is unique and shows just what you can do with bits of sea glass, shells and baubles. Love it!
See moree at
Agapi Sea Glass on Etsy.