Bumbles Design on Etsy Digital Birthday Invitations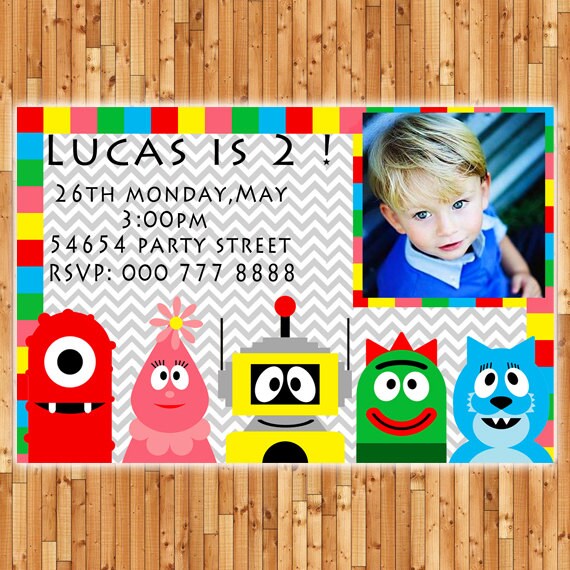 Cute Party invitation, digital from Bumbles Design on Etsy, this one $12.92
Bumbles Design
Is an Etsy shop currently specializing in Personalized Children's Birthday Party Invitations. I like the fact you can DIY with instant downloads and do your own snazzy party invites. Cute for kids yet parents will have a ball making these invites! I talked to the shop owner....
Q: What exactly do you sell in your Etsy shop; Bumbles Design?
A: Bumbles Designs offers a wide range of Digital Birthday Invitations for kids.
My designs are inspired by a number of popular cartoons and movies. All
Digital invitations I have designed are personalized to each individual
customer by name, age, venue address and photo for some designs.
Q: What do you mean by "Digital" Birthday invitations and party Decorations?
By digital, I mean all my shop items are JPEG files, which are delivered via
email. The benefits of creating digital designs is you pay for one design and
are able to print as many times as you would like… and of course avoid
shipping costs of a heavy stack of paper. Digital birthday invitations also allow
the customers to send the invitations digitally; this may be through social
media websites of via email.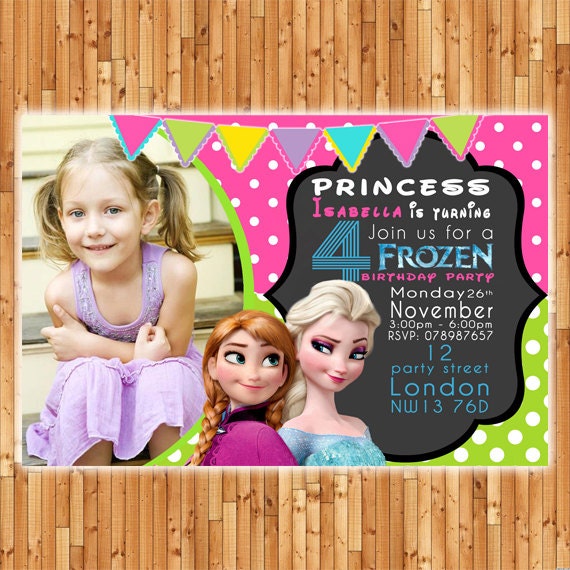 Frozen Party Invite, $12.92 from Bumbles Design on Etsy
Q: What are your future plans for Bumbles Designs?
I'm planning to expand my shop and offer more designs for a wider range of
occasions, including wedding invites and baby showers. I also plan to offer a
wide range of themed party decorations including:
- Party favors
- Food labels
- Party banners
- Water bottle wraps
- Cupcake toppers
- Cupcake wrappers
- Candy bar wrappers
I also do and plan to continue releasing new and up to date designs on a
weekly basis.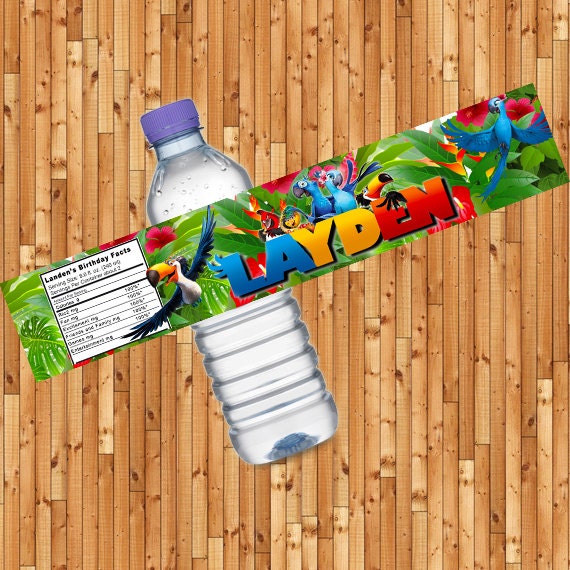 Bumbles Design does Water Bottle Labels!
NOTE:
Prices in this shop are in GBP, but in USA translation that's around $12.92 an invite, some only $3.44 and water bottle labels around $7.75, a great deal!
Q: What else do you want people to know ?
All items in my shop are created with love and creativity resulting in clear
and high definition designs therefore all my designs meet the same high
standards and follow a fair strategic price. Prices are for one digital file of your finished personalized invitations, which you are then free to print as many times as needed.
Connect with Bumbles Design:
Etsy shop
Email: bumblesdesignltd@gmail.com