Scrapbook Like Crazy Digital Papers Clip Art Illustrations at Claire Tale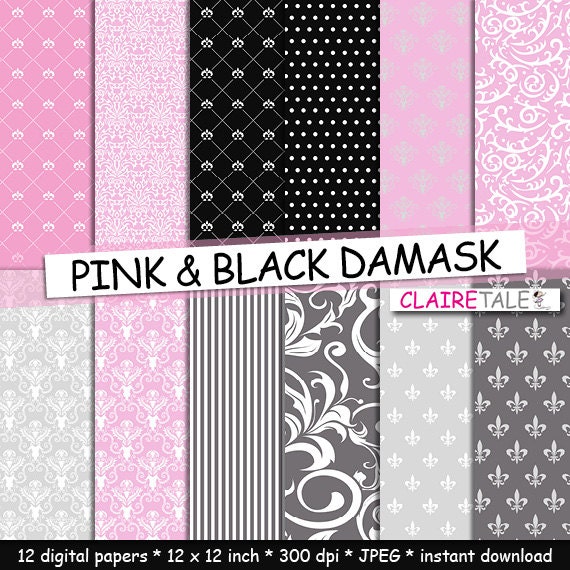 Pink Scrapbooking Papers on Etsy by Claire Tale
Today on Artist Corner: All you need to Scrapbook from Claire Tale on Etsy!
I found ClaireTale on Etsy, and you will be amazed at the digital downloads they have for scrapbooking and crafting. The store is full of digital papers, clipart, illustrations and here are some of my top picks!
Above: I simply love the Pink and Black Damask patterns, you get 12 digital papers with pink and black damask backgrounds, fleur-de-lis and great classical and neo victorian patterns! These are great for scrapbooking or crafting. Only $4.80 for this
instant download.
I really like the idea of being able to download the papers you need when you need them and not having limitations on how many you can print. In other words, let's say you needed the pink damask for a special scrapbook project, but didn't need the black. You aren't wasting paper because you are simply printing what you need, when you need it.
GOLD TRIBAL: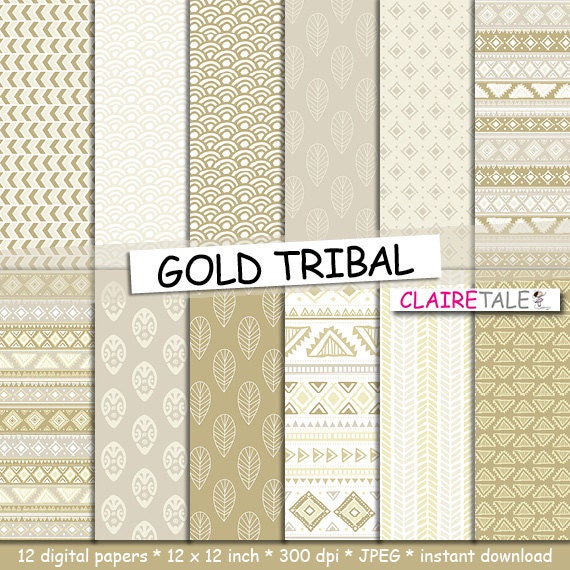 This is called Gold Tribal, but I really like the muted tones.These golden shades would look great for invitations and cards for anniversary or weddings. It also has a Native American / Southwest natural feel to it. Great if you are having a Siesta cookout , I'd use some of the bottom patterns for my invites!
Find it here
, for $4.80
DOWNTOWN ABBEY SERIES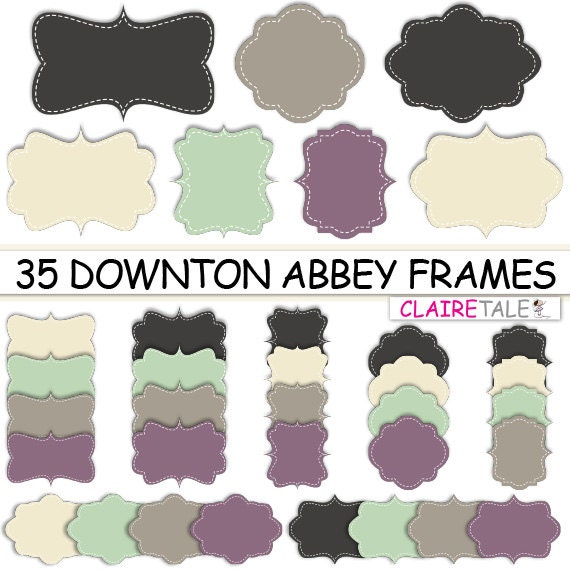 The Downtown Abbey series has muted tones and rich purples. These tags would prove to be worthy, accents in your scrapbook, or as hang tags on merchandise, tags for crafting or gift tags. The series has a romantic feel.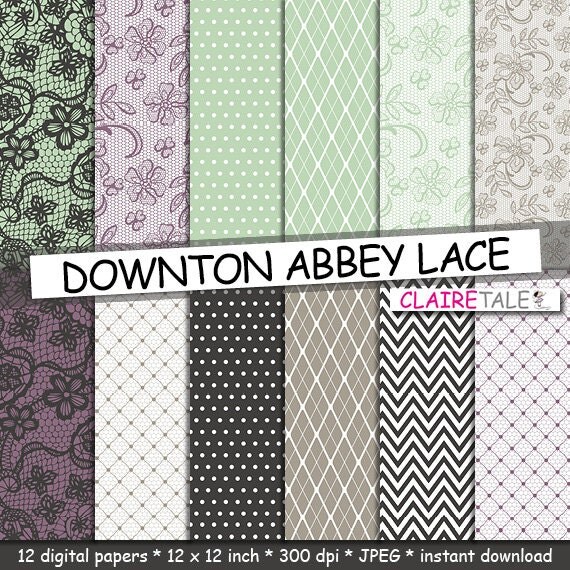 You can see the
full series here.
Visit
Claire Tale here!
Twitter
@ClaireTale
Facebook