Quilting with T-Shirts At Golden Daisy Quilts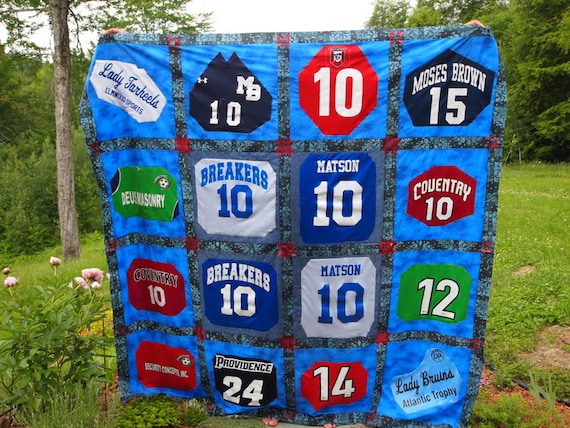 Golden Daisy Quilts on Etsy: Custom Made T Shirt
Qulit!
Today on
Artist Corner
I am loving the custom made T-Shirt quilt at
Golden Daisy Quilts
on Etsy. The shop is run by Cuc Huynh who lives in Vermont. She's been quilting since 16! She loves to sew and even made her own wedding gown, and the dresses of her bridesmaids! What I love most is this custom made quilt out of T-shirts.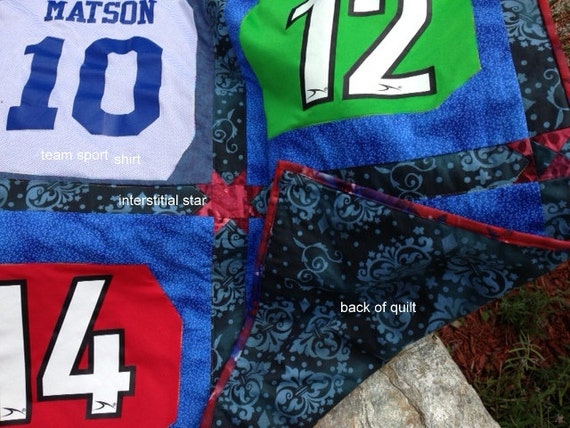 Golden Daisy Quilts on Etsy ; Custom T Shirt Quilt so cool!
Not only are these lovingly crafted but will last a lifetime! I love the fact they are "eco friendly" using old t-shirts in the design itself! There's more in her shop, all kinds of quilts which would make lovely gift ideas for the holidays, or make any birthday special!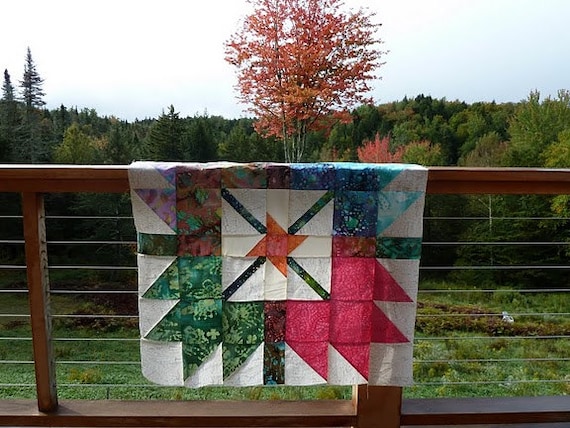 Lovely maple leaf quilt, $95,
After many hectic years of not sewing, Cuc has returned to her roots and does what she loves best, makes great quilts. Check her out on Etsy
here.