Artist Features Chesapeake Bay Etsy Hamilton Lauraville News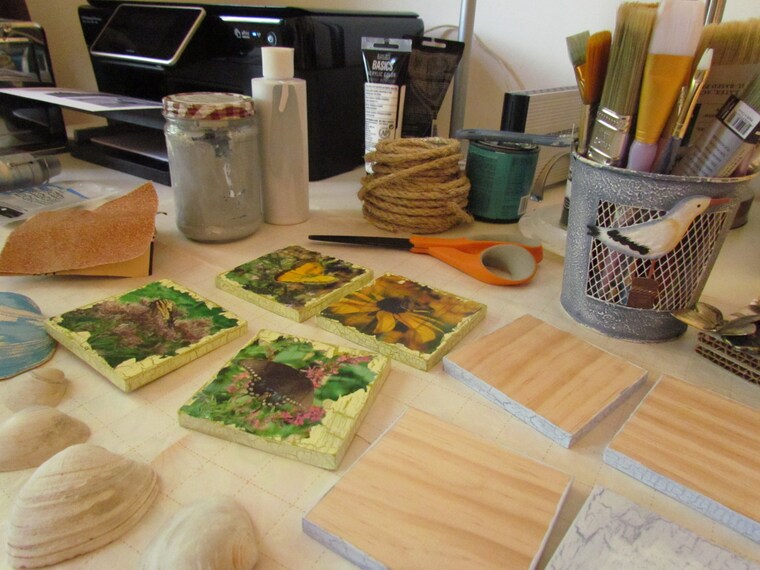 Rose Anderson's Studio in Baltimore where she makes her own unique art depecting Nature, Nautical, and the Chesapeake Bay
, courtesy, Etsy.
Gift Cellar in Baltimore,
I find the works of Rose Anderson, the creative photographer turned artist from Etsy's
NatureAndNauticals
. What strikes me about her shop is that she features the nature found in the Chesapeake Bay in Maryland; as well as the nature, animals and insects that are found in this region.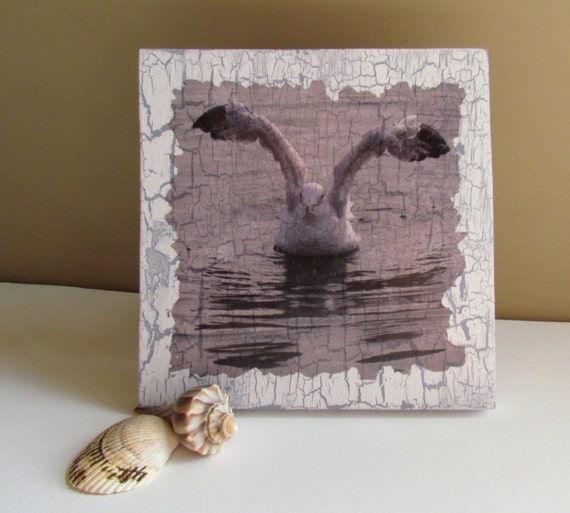 Lovely Seagull Plaque created by Rose Anderson is from one of her original ph

otos,

$2
5 Etsy
Rose explains, "My grandparents had a home on the Chesapeake Bay, so I have a lot of nostalgia around it. My grandmother was always filling the house with the amazing aromas that you only get with baking from scratch and foods from her garden. The house was small, quaint, and decorated with nautical themes. We had a fishing dinghy, and we caught crabs and bluefish to clean and cook. It didn't matter if the paint on the deck was peeling, or that there were barnacles on the boat, or that there was no air conditioning and the salty, fishy air mixed in with the baking smells. There was so much time to live life the way it was supposed to be lived."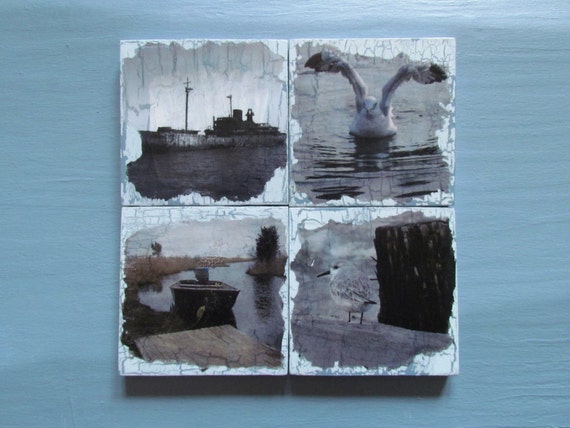 Art coasters tell a nautical theme, $35 set would make a great gift at NatureandNauticals on Etsy.
She uses her knowledge of photography and a special technique to do an ink transfer of her photos onto wood, gift boxes, or items that you can display in your home. If you call her a photographer, she will deny it, saying that it's just part of her art process. Perhaps these photographs turned art tell a very different story. Not everyone can capture such beauty through a lens!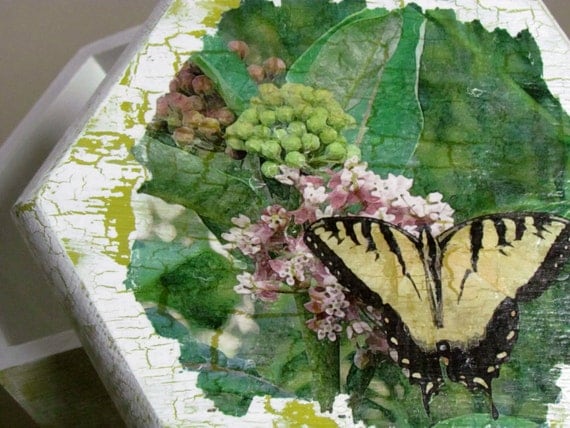 This is an example of Rose's unique transfer process. The treasure box is now a lovely jewelry box or keepsake box, $35
Rose explains, " People usually assume that I do decoupage--I don't. These are ink transfers of photos that I turn digitally into paintings. It's a unique process I developed to get the artsy vintage feel I wanted. " Ironically, Rose also showcases vintage in her shop, but the items she curates are in touch with the rest of her theme.
The brown eyed Susan is Maryland's State Flower. This lovely wall decor $25 from NatureandNauticals on Etsy

!
Connect with Rose on Etsy at
Nature and Nauticals.
Check out the
Gift Cellar hours if you frequent the Baltimore area!
Or, click the avatar to go there now: