Scrapbooking Must Haves for Your Life at Whispering Mists on Etsy
I have been so busy with life in general and working on other blogs, that I forgot all about my own blog. I used to post religiously about Etsy and life and art, and now I just lost a few months of my life being wrapped up on other projects! The moments went by
just like that. This is exactly why I should take time out to do a special scrapbook page here and there. If you could make a scrapbook of your last three months, what would they include?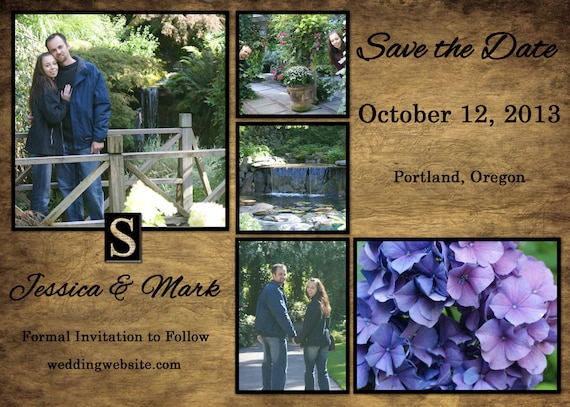 Five Picture Announcement for Save the Date or any Occasion, Digital Photo Announcement, Scrapbook Memory Art - Parchment Background $12 at WhisperingMists on Etsy
Scrap about the Things You've Been Doing
Have you been to a wedding, a shower or a birthday party? What about pictures of your favorite place to eat, maybe even the great
burgers
you had on a date? Or the ones you burnt up? A new addition to the family? Photos of the family pet acting silly.
My pages would definitely include the Hogging Up BBQ Festival I worked on for 9 months, it would also include pictures of my dog, whose has been battling cancer for 8 months now on a whole foods diet and doing wonderfully and some of the great places I've been lately. Art projects I've been working on and hey, maybe even a photo of my favorite shoes I designed online....
What are your favorit

e things ? I love my Chucks!
Places You've Been or Want to See
I really think the best part about scrapbooking is making those special memories with your family or friends. Something you can reflect on later. Hey, even if those vacations or road trips turned out being an experience from National Lampoon's... don't you deserve to look back on that and smile and laugh?
If I loved going to the Ocean I'd snatch up these great printable backgrounds to design my pages on: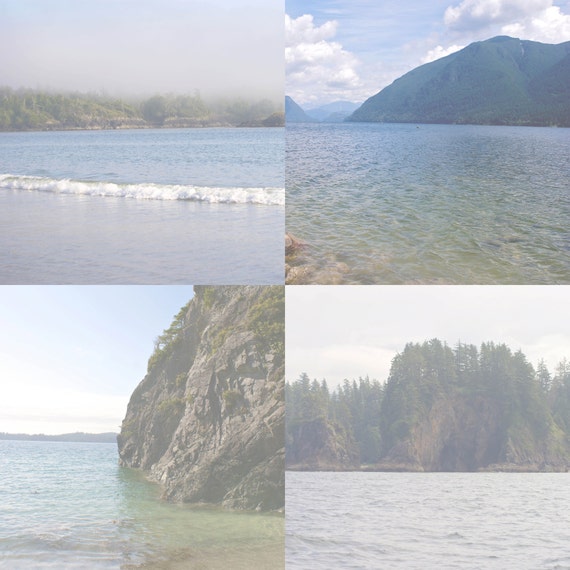 Instant Download, Digital Scrapbook Photo Paper, 10 High Quality Sheets of 12x12 paper - Ocean Pack $5.50 great for the Ocean Lover or Vacation Guru at WhisperingMists on Etsy
It just so happens I've had no time to go and have been working like crazy! I need a vacation! Scrapbooking is a fun family project to do with the kids. There is no right or wrong. You can also use old magazines, junk mail and newspapers as a means of recycling. Combine this in with some digital downloads and you will have a great looking scrapbook in no time!
Check out
Whispering Mists
for great digital downloads and scrapbooking items!
Tell me all about your scrapbooking! Do you do one big book or many little volumes?