Caravan of Beads Etsy Shop Jewelry Creations @CaravanofBeads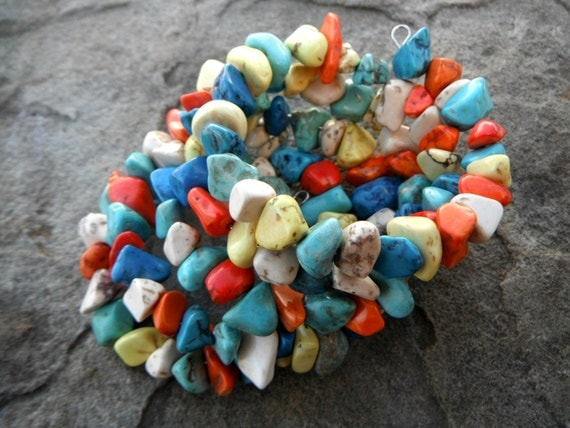 This lovely bracelet is made of Howlite stones, and is available on Etsy at Caravan of Beads $37.50
I love
CaravanofBeads on Etsy,
this shop is run by Niki from Lynchburg, Virginia. In it you will find beautiful and exotic handmade gemstone necklaces, bracelets, and earrings. Niki creates wire wrapped jewelry, beaded jewelry, memory wire bracelets, tribal jewelry, charm bracelets, drop earrings, and glass bead earrings, among other great creations!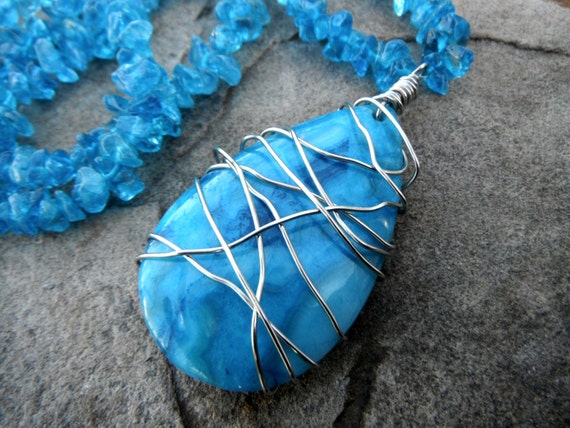 Blue lace agate looks like a work of art wire wrapped this way, $28.95 in Caravan of Beads / Etsy shop
Niki says she's an an aspiring novelist, and in the downtime, she makes jewelry. She says, "It satisfies the creative side of me without taking years to do so (like some of my current novels-in-the-making), and I get a more visual result of my hard work. It's a great feeling to see people excited about wearing the jewelry I create."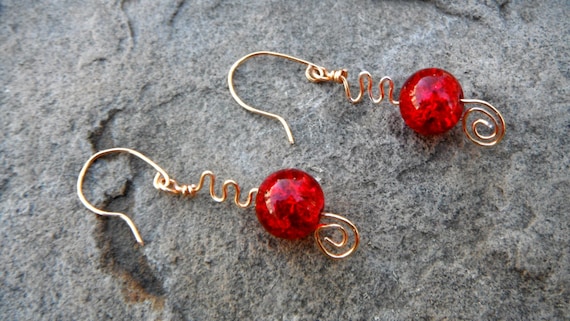 Cherry red earrings are cute and conversational, only $28.95 on Etsy would make a great gift.
We couldn't agree more. Imagine how many compliments you would get with these earrings! You can connect with Niki in these ways:
Etsy
Twitter
Facebook