BemeJewellery Turkish Gemstone Jewelry Ozlem Basar Designer
I really like exploring the different artisan shops on Etsy. It seems each artist has their own unique style or craft. Take for instance, Ozlem Basar , over at this Etsy Turkish Jewelry shop! . Notice the color palette the designer has chosen for this lovely setting. I honestly think the colors make the setting, and when the two go well hand in hand, it's going to look lovely on your finger.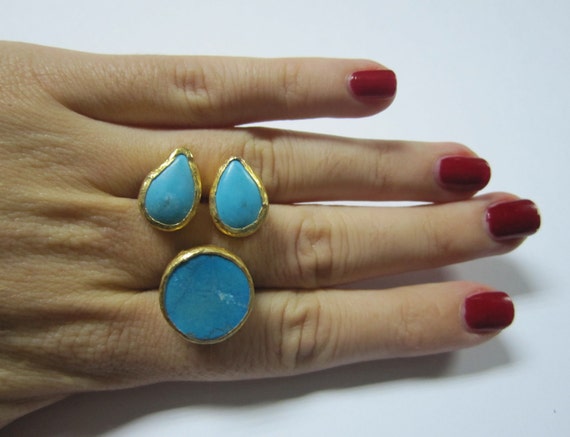 This was $34.99 in her Etsy shop, now on
http://www.bemejewellery.com/
Ozlem is living and creating all the way from Istanbul, Turkey. What started as making accessories for her Barbie dolls as a child helped her find her talent making jewelry by age 14. She began in the jewelry industry in Turkey creating jewelry for larger companies, now she has her own. She ships her exquisite jewelry everywhere.
Her creations incorporate natural gemstones, mixed with eclectic settings to set off the beauty of the stones, and give a gorgeous inspirational look to your hand. Not just rings, bracelets and more!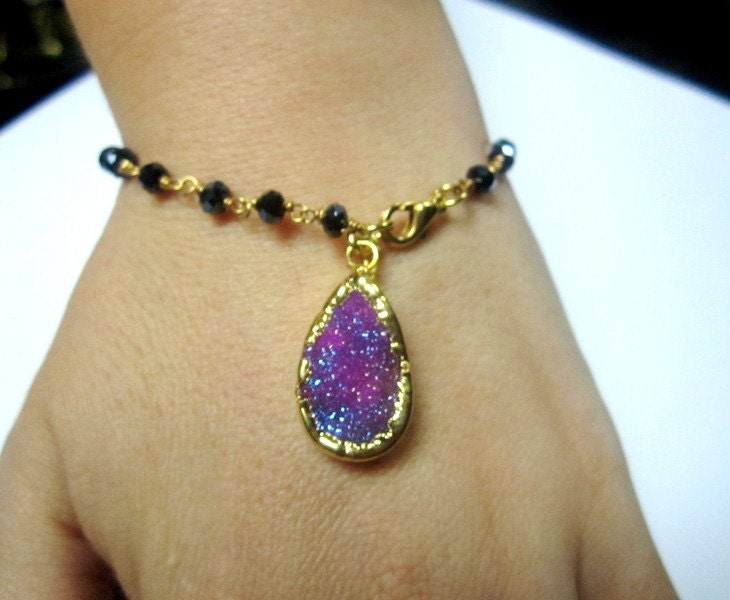 Druzy Bracelet, simply gorgeous and elegant, $46.99 in her Etsy shop.
I think the Druzy pieces are my favorite, but don't take my word for it, check it out yourself:
Connect with this designer:
Etsy: www.bemejewellery.etsy.com
Twitter: @bemejewellery
Website:
BeMeJewellery
and let her know what you think!
Get link

Facebook

Twitter

Pinterest

Google+

Email

Other Apps
Email Post